Midnight in Beverly Hills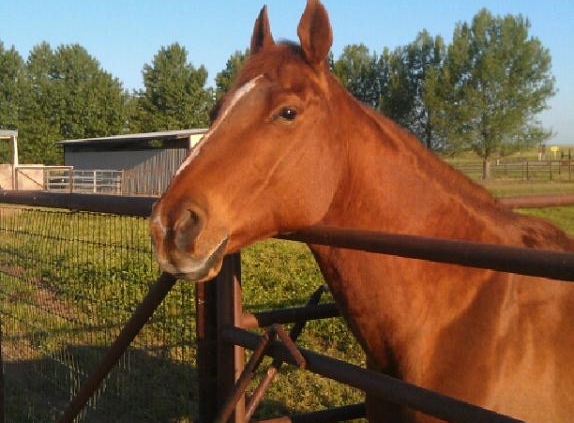 After Woody Allen's Midnight in Paris about 1920's Paris, can you really blame me for fantasizing about riding my Quarter Horse Huck on a 1920's Los Angeles Bridle Path?
In Levis, a wide-brimmed Stetson and well-oiled cowboy boots, picture me fitting right in with the equestrians who ride the Santa Monica Mountain trails and belong to local riding clubs like Arden Farms. While my kids ride their horses to the cozy one-room school at the base of Coldwater Canyon, city planners Max Whittier and Burton Green meet me for coffee at the plush Beverly Hills Hotel where we dish on community issues affecting all 500 residents.
Later, I steer Huck around the surrounding bean fields and tip my hat to passengers arriving on 'Dinkie,' the Pacific Electric trolley car. Plagued by a headache, I stop in Creswell's Drug Store on Wilshire. The aspirin doesn't cure me, so I cluck to my horse and head home where my doctor will pay a House Call.
On second thought, good friends are the best medicine, so I take a detour through Benedict Canyon and arrive at Pickfair, Mary Pickford and Douglas Fairbanks' 14-acre home. Mary loans me a bathing costume and we plunge into her Olympic-sized pool and talk about – what else – men and horses. On cue, Douglas paddles past in a canoe on Pickfair's waterways and I swoon. Mary blows him a kiss and then confides her relief to me over the public's acceptance of their marriage. Too soon, Huck and the other horses nicker for their hay. Time to hit the trail.
The Fairbanks are our Go-To couple for Double-Dates. But knowing how debonair my husband is, I wouldn't put it past our neighbor Gloria Swanson to try coaxing a kiss from him. She lives on Crescent Drive in a 22-room estate. Please. In her black marble bathroom, she takes bubble baths in a solid gold tub. I hate girls who try too hard.
Up the street from Swanson, Will Rogers, honorary mayor of BH, invites me into his Mediterranean Mansion for a quick walk through the stables, riding rings and log cabins. He tells me that when he met Calvin Coolidge he gripped the President's hand and said, "I didn't get your name."
Will cracks me up! Then again, so do Charlie Chaplin, Buster Keaton and Harold Lloyd. I love them all.
But beneath the laughter, trouble brews. Ironic that it happens to "Ned" Doheny Jr. who built the most impressive home of all – Greystone. Poor Ned is found dead from a gunshot wound.
Back in 2012, the hour hand keeps moving.  If only I could've been there for Ned. I don't mean to brag, but people just kind of open up to me. I'm a good listener. Since I can't time travel, we'll never know what was eating Ned.
Or will we? You think Woody Allen is the only one who knows about the clock striking midnight?
https://cynthiabaseman.com/wp-content/uploads/2020/03/MidnightBH1.jpeg
960
574
Cynthia Baseman
/wp-content/uploads/2020/02/cynthia-website-logo.png
Cynthia Baseman
2012-04-25 03:11:08
2022-10-20 02:59:26
Midnight in Beverly Hills