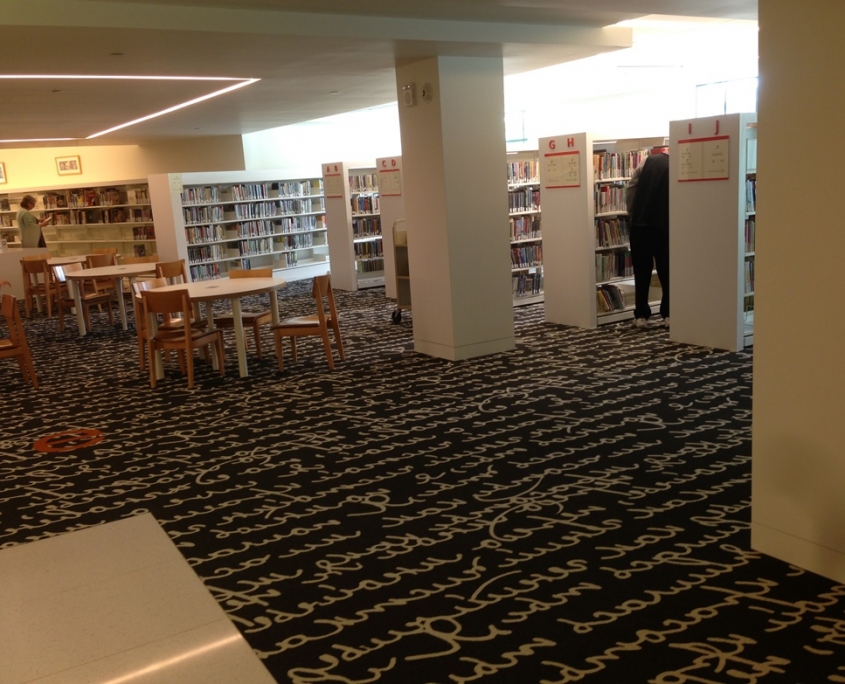 They say you can't miss what you never had, but I pine for the Royal Library of Alexandria, the Bibliotheca Alexandrina. Founded in the 3rd century BC, it once was the largest library in the world. Sadly, this wonder of the ancient world has vanished and its destruction is one of history's greatest unsolved mysteries. Located in the Egyptian city of Alexandria, scholars believe this sprawling library housed 400,000-700,000 scrolls. I get dreamy imagining myself in a flowing robe, holding a sheet of papyrus from Aristotle's hand-written collection. And to think, Mark Antony is rumored to have gifted Cleopatra thousands of books for the Library of Alexandria.
According to the recent Pew Report's findings, libraries still play a key role to most Americans. 91% of those surveyed said: "public libraries are important to their communities." I grew up roaming the stacks of the local public library and still remember the day when I got my own library card and declared myself an adult after checking out Are You There God, It's Me Margaret by Judy Blume. I doubt Bessie Yancey, the first librarian of my local library would have approved. Ms. Yancey steered children toward classics like Tom Sawyer and Alice in Wonderland. Back then, in 1914, the library was still a branch of the Los Angeles Public Library. Today, over 1000 children participate in its Summer Reading Club. Adults have a lot to gain from the library, too. In these uncertain economic times, the library offers entertainment, refuge and resources to recent grads on the job hunt, as well as, others looking to expand their skills or meet new friends in book clubs.
I graduated from USC in Cinema-TV production. Where did my ideas for scripts come from? Where did I find research materials for class? You know it! To remain relevant, libraries need added space, technology upgrades, collections expansion and digitization. We all need to give back when we can. That's why I support my local library and the USC Libraries.
In 2003, Egypt inaugurated the new Library of Alexandria. I'm still a few thousand Frequent Flyer miles short of a visit, so I'm opting for a walk to my public library. They don't have the scroll collection, perhaps, but guess which one has a Kelly's Coffee where I can sip Café Lattes while I read?
https://cynthiabaseman.com/wp-content/uploads/2020/04/Perksof-Library.jpeg
783
1044
Cynthia Baseman
/wp-content/uploads/2020/02/cynthia-website-logo.png
Cynthia Baseman
2019-04-15 18:12:20
2022-10-20 02:56:34
Perks of a Library Card